Hi, my name is Jo Ellen Newell. I am a memeber of Dar a Luz Network and DONA (Doulas of North America.
Childbirth Educator
Happiest Baby on the Block Educator
Doula
CPR
STNA
I am a mother of four had one vaginal deliver, and 3 c-sections. I also have breastfeed. I have a associates degree in Biology and Computer Science. But have taken many more classes. I work at MVH on 6SS floor as a STNA part time.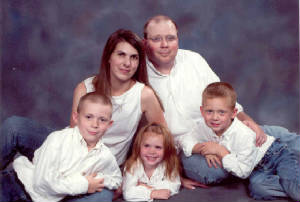 My family picture